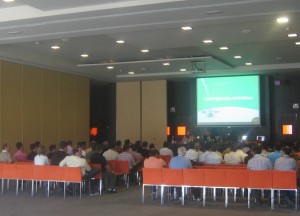 Seminars:
BSEN 62305
NFC 17-102
BS7671-18th Edition
First Power & Surge Protection Ltd offers a series of seminars on all aspects of this extremely complex field. These seminars can last from 60 minutes or be extended to several hours depending on the subject and the audience requirements. We have BSEN62305 accredited partners within the group who are able to deliver seminars covering all aspects of this complex standard.

BSEN 62305 is a raft of Standards that commenced in September 2008 and replaces BS6651
BSEN 62305 is spilt into 4 parts:

BSEN 62305-1: General Principles
This is an introduction to all parts of the standard.

BSEN 62305-2: Risk Management
Part 2 is the most important part of the standard. The results of which dictate which level of lightning protection system is required. It is therefore vital to provide as much information as possible to enable us to carry out the risk assessment correctly.
There are four types of loss to be considered in BSEN62305:
Hover over for explanation
Risk 1
Loss of Human Life
Result in serious injury to, or loss of human life
Risk 2
Loss of Service to the Public
Affects a large number of co-located individuals
Risk 3
Loss of Cultural Heritage
Result in interruption of public services/damage to cultural heritage
Risk 4
Loss of Economic Value
Results in interruption of commercial or industrial activity

BSEN 62305-3: Physical Damage to structure and life hazards
Part 3 of the standard relates to the design and installation of the lightning protection system. The protection level will be calculated from the risk assessment. 

BSEN 62305-4: Electrical and Electronic Systems within Structures
Part 4 focuses on the electrical and electronic systems within the structure. BSEN62305 makes it compulsory for surge protection devices to be fitted as an integral part of the lightning protection system on all service line entries.
As you can see, BSEN62305 is a complex new standard. Being experts in our field First Power & Surge Protection Ltd are the UK's leading consultancy who not only provide solutions but also products and if required, installation to the power networks and data systems. Our Integrated alliance network has undergone intensive training courses, which were carried out by experts from ATLAS (Association of Technical Lightning and Access Specialists). FPSP Ltd are proud to have trained some of the UK's leading electrical contractors.

"Transient Energies, Containment & Protection"
The Seminar will take approximately 60 – 90 minutes and details the points below: