Our Business is your protection
FPSP Ltd thrives on excellence and being the best, we are always ready and eager to assist anyone who needs help with a high-quality cost-effective solution for lightning and surge protection systems. Our team are prepared to help with complete regulatory compliance issues such as BS7671 18th Edition – BSEN62305 – BS6651 – NFC 17-102 – UNE 21186 – BS7671 and our large product range which meets the BSEN62305 part 4 and 18th edition wiring regulations which is required within the UK, as well having a 10-year guarantee on all our products.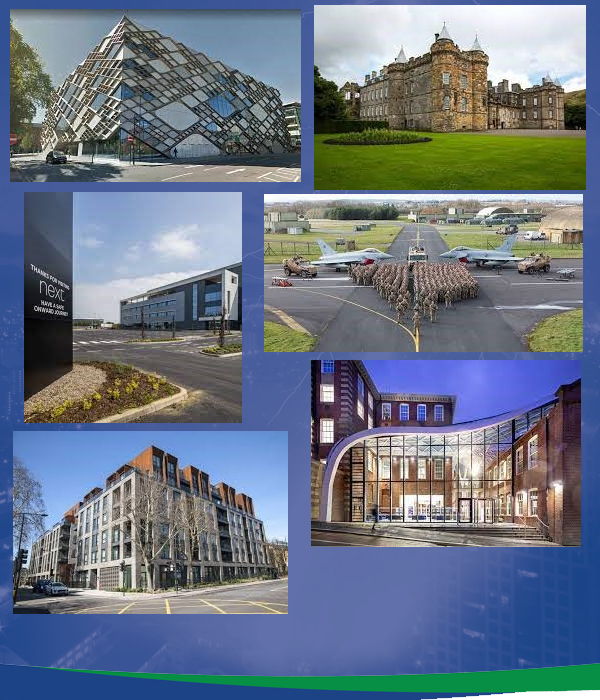 This is probably why we are chosen above the competition for our devices to be fitted around the UK protecting hospitals, schools, colleges, MOD sites, PV arrays (Solar Panels) multi-occupancy buildings and many other significant buildings, power equipment and data systems.
The Palace of Holyroodhouse (Holyrood Palace) is the official Scottish Royal residence of HM the King and has been used by countless Kings, Queens and Monarchs since the 16th century. We were chosen above all others to produce a high-quality, cost-effective lightning and surge protection system for the entire building. We produced the full design for the electrical systems as well as supplying all the devices and ultimately installing the full power protection network system which we then certified to BSEN62305 part 4.
We produced the complete turnkey solution, as well as the full supply and accreditation of multiple Morrison's supermarkets. We supplied a large range of high-quality lightning and surge protection devices for internal and external protection through multiple stores such as 
Manchester, Peterborough, Cromer, Sheffield, Durham, Kings Lynn, Warrington, Dover and Carlisle.
Check Out Our Other Projects