We pride ourselves on our knowledge and excellence in the field of Lightning and Surge Protection, we can offer complete turnkey solutions for all your external and internal lightning and surge requirements, Here are some of our Buyers guides to point you in the right direction, if you do have further questions you can contact us, we also have a FAQ's page to answer some of the most common questions we get here at First Power & Surge Protection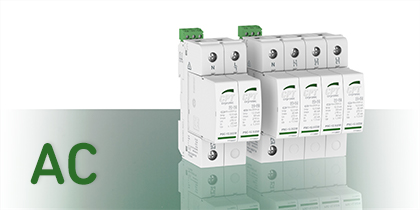 Lightning and Surge Protection
The FPSP Family of surge arresters includes a full range of compact protectors for installation on a DIN rail
The range is specially designed to provide complete and effective protection against lightning strikes and critical surge events, protecting equipment and property connected to the low-voltage network.
The range includes Type 1 25 kA to 100 kA surge arresters in 10/350 µs waveform, and Type 2 surge arresters with different discharge capacities: 15 kA, 40 kA and 100 kA in waveform 8/20 µs. Type 3 SPDs of different discharge capacities are also available. The most suitable value will be selected according to the type of installation, premises and equipment to be protected (see the selection table). They are available in four different formats one-pole, single-phase, two-phase and three-phase
PV Inverter Protection
The inverter is the primary point in need of protection, a T1 lightning arrester is able to protect against a direct lightning impulse from the array and this should be coupled with T2 surge arresters for overvoltage, without this protection the entire system will be in jeopardy as the over current will continue to flow into the power network destroying the inverter other systems. Ideally, an external strike point would be the best application, typically an ESE on the roof of the building and a T1 & T2 lightning and surge arrester on the inverter.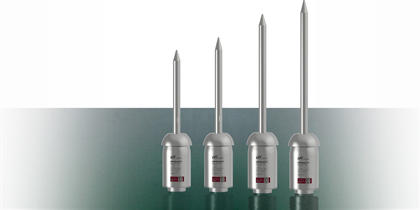 ESE Technology – Early Streaming Emission System
NIMBUS is the most efficient and cost-effective protection system against lightning strikes in the world
The Nimbus Lightning Rod with Early Streamer Emission (ESE) technology provides the most efficient protection against lightning strikes. It offers reduced installation costs and a reduction in the number of materials required for installation. (This system cannot be used in a BS EN design).
Equipped with the ESE technology, Nimbus lightning rods guarantee a greater protection area as well as improved security in the conduction of discharges down to earth in a controlled manner. A protection range of over 100m can be achieved with a single lightning rod. Cost and time saving installations are a key argument in favour of the usage of the Nimbus NFC 17102 compliant lightning rods.
NFC 17-102, IEC 61024-1, UNE-EN 50164-1, CTE SU 8, UNE 21186, UNE 21185